The Wawa Foundation is committed to Building Stronger Communities by championing life-saving research and care for people in need, leading hunger relief efforts and supporting the heroes making a difference every day.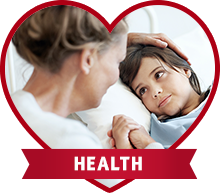 Health
---
The Wawa Foundation will provide funding to organizations committed to saving and improving lives in the communities Wawa serves. Specifically, The Wawa Foundation will support programs dedicated to Championing Life-saving Research & Care for People in Need by:
Providing grants to hospitals with a focus on pediatric institutions
Funding research
Supporting care and comfort Initiatives
Wawa's founding family, the Wood family, began the culture of giving back to its communities by supporting the growth and expansion of The Children's Hospital of Philadelphia® and Riddle Memorial Hospital in the 1960s. Wawa leadership has continued the practice of serving and helping institutions that serve their communities.
Hunger
---
The Wawa Foundation will play a leading role in hunger relief in the communities Wawa serves. To achieve this, we will support programs that enable us to Lead Hunger Relief Efforts by:
Providing food donations to local pantries daily through Wawa Share
Improving access to food through financial grants
Enabling Feeding America Food Banks to reach more communities through annual in-store campaigns
Standing up in the fight against hunger drives us each and every day. Wawa's origins as a dairy and establishment as a food retailer compel us to continue this fight…and win.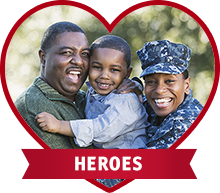 Heroes
---
The Wawa Foundation is committed to Supporting the Heroes Making a Difference Every Day by:
Showing appreciation and care to our military, veterans, first responders and other heroes in our local communities
Enhancing the education and mentoring of at-risk youth in grades K-12.
Supporting heroes through crisis response, blood drives, and volunteering
Wawa is committed to being there when our communities need us the most, so it's natural for us to lend a helping hand to those who serve and protect and who inspire our youth or enrich our education system.